Whenever the #VALUE! message appears, it is Excel's way of telling you that it is trying to perform a calculation, such as addition or subtraction, but it has encountered a value it does not recognize as a number - in the example shown below, the Fair Market Value amount is entered as "approx. 315,000.00."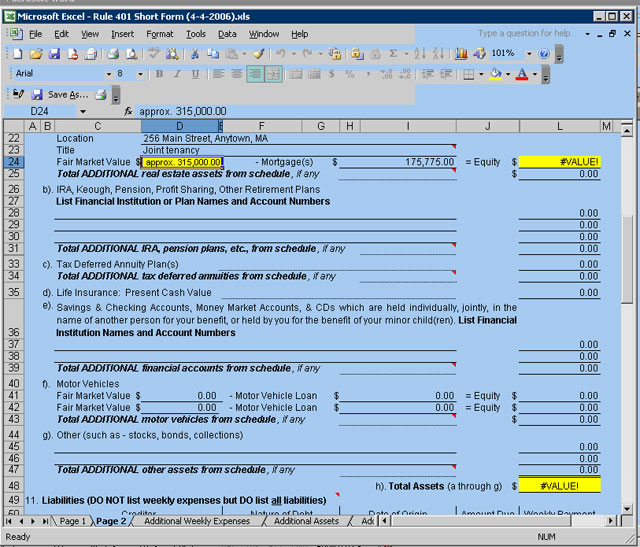 Since Excel cannot add "approx. 315,000.00", the #VALUE! error message appears instead.
The remedy is simply to delete any non-numeric characters - e.g., "approx." - in any cells included in a calculation and either to annotate the form or enter a footnote to make the point that, as in the case, the amount is an estimate and not a precise value.